Christmas Poems(圣诞节的诗歌)
Christmas Poems(圣诞节的诗歌)
Birth of Jesus
Man pauses but a moment
to honor a birth.
Yet, were he to stay longer,
were he to look deeper,
He could see Creation.
The birth would still be there,
An archetypal pattern
for the millions
who are always moving forward
On a transcendental journey of themselves.
Merry Christmas 2009
By: Aline
Christmas Bells
I heard the bells on Christmas Day
Their old, familiar carols play,
And wild and sweet
The words repeat
Of peace on earth, good-will to men!
And thought how, as the day had come,
The belfries of all Christendom
Had rolled along
The unbroken song
Of peace on earth, good-will to men!
Till, ringing, singing on its way
The world revolved from night to day,
A voice, a chime,
A chant sublime
Of peace on earth, good-will to men!
Then from each black, accursed mouth
The cannon thundered in the South,
And with the sound
The Carols drowned
Of peace on earth, good-will to men!
And in despair I bowed my head;
'There is no peace on earth,' I said;
'For hate is strong,
And mocks the song
Of peace on earth, good-will to men!'
Then pealed the bells more loud and deep:
'God is not dead; nor doth he sleep!
The Wrong shall fail,
The Right prevail,
With peace on earth, good-will to men!'
by Henry Wadsworth Longfellow
Twas the Night Before Christmas
(or A Visit from St. Nicholas)
'Twas the night before Christmas, when all through the house
not a creature was stirring, not even a mouse.
The stockings were hung by the chimney with care,
in hopes that St. Nicholas soon would be there.
The children were nestled all snug in their beds,
while visions of sugar plums danced in their heads.
And Mama in her 'kerchief, and I in my cap,
had just settled our brains for a long winter's nap.
When out on the roof there arose such a clatter,
I sprang from my bed to see what was the matter.
Away to the window I flew like a flash,
tore open the shutter, and threw up the sash.
The moon on the breast of the new-fallen snow
gave the lustre of midday to objects below,
when, what to my wondering eyes should appear,
but a miniature sleigh and eight tiny reindeer.
With a little old driver, so lively and quick,
I knew in a moment it must be St. Nick.
More rapid than eagles, his coursers they came,
and he whistled and shouted and called them by name:
"Now Dasher! Now Dancer!
Now, Prancer and Vixen!
On, Comet! On, Cupid!
On, Donner and Blitzen!
To the top of the porch!
To the top of the wall!
Now dash away! Dash away!
Dash away all!"
As dry leaves that before the wild hurricane fly,
when they meet with an obstacle, mount to the sky
so up to the house-top the coursers they flew,
with the sleigh full of toys, and St. Nicholas too.
And then, in a twinkling, I heard on the roof
the prancing and pawing of each little hoof.
As I drew in my head and was turning around,
down the chimney St. Nicholas came with a bound.
He was dressed all in fur, from his head to his foot,
and his clothes were all tarnished with ashes and soot.
A bundle of toys he had flung on his back,
and he looked like a peddler just opening his pack.
His eyes--how they twinkled! His dimples, how merry!
His cheeks were like roses, his nose like a cherry!
His droll little mouth was drawn up like a bow,
and the beard on his chin was as white as the snow.
The stump of a pipe he held tight in his teeth,
and the smoke it encircled his head like a wreath.
He had a broad face and a little round belly,
that shook when he laughed, like a bowl full of jelly.
He was chubby and plump, a right jolly old elf,
and I laughed when I saw him, in spite of myself.
A wink of his eye and a twist of his head
soon gave me to know I had nothing to dread.
He spoke not a word, but went straight to his work,
and filled all the stockings, then turned with a jerk.
And laying his finger aside of his nose,
and giving a nod, up the chimney he rose.
He sprang to his sleigh, to his team gave a whistle,
And away they all flew like the down of a thistle.
But I heard him exclaim, 'ere he drove out of sight,
"Happy Christmas to all, and to all a good night!"
by Clement Clarke Moore
Christmas Is a Time for Love and Fun
Christmas is a time for love and fun,
A time to reshape souls and roots and skies,
A time to give your heart to everyone
Freely, like a rich and lavish sun,
Like a burning star to those whose lonely sighs
Show need of such a time for love and fun.
For children first, whose pain is never done,
Whose bright white fire of anguish never dies,
It's time to give your heart to every one,
That not one angel fall, to hatred won
For lack of ears to listen to her cries,
Or arms to carry him towards love and fun,
Or friends to care what happens on the run
To adult life, where joy or sadness lies.
It's time to give your heart to everyone,
For God loves all, and turns His back on none,
Good or twisted, ignorant or wise.
Christmas is a time for love and fun,
A time to give your heart to everyone.
THE END
打赏
海报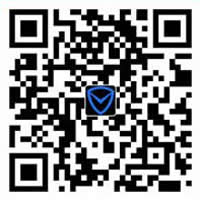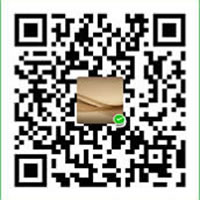 Christmas Poems(圣诞节的诗歌)
Christmas Poems(圣诞节的诗歌) Birth of Jesus Man pauses but a moment to honor a birth. Yet, were he to stay longer, were he to look deeper, He could see Creation. The birth would still be th……