狗为什么爱吃屎?狗改得了吃屎吗?
本文译自 sciencealert,由译者 蛋花 基于创作共用协议(BY-NC)发布。
原标题:We Might Finally Know Why Dogs Love to Eat Poop
原作者:KARIN BRULLIARD
最近,加州大学戴维斯分校的兽医学者调查了数千名狗主人,发现16%的狗"经常"吃狗屎——即被主人发现6次以上。其中,绝大部分狗喜欢吃新鲜的屎——即不超过两天。
至于狗为什么会吃屎?人们众说纷纭,但相关科学研究很少。如今,Benjamin Hart等人进行了两项调查,调查对象包括近3,000位狗主人。结果发现,食粪癖和年龄、饮食、强迫行为(如追尾巴)并无联系。此外,爱吃屎的狗和其它狗一样,很容易训练出不在室内大小便的习惯——也就是说,它们吃屎不是因为更习惯和屎待在一块。
在爱吃屎的狗中,80%都喜欢不超过两天的新鲜屎。研究人员认为,这种吃新鲜屎的习惯可以追溯到1.5万年前,追溯到狼祖先身上。狼通常会在离窝较远的地方拉屎,部分原因在于粪便中含肠道寄生虫卵。但如果有病狼或残疾狼在家里拉屎怎么办?那倒也不至于立刻有危险,因为寄生虫卵通常无法在几天内孵出幼虫。那么,如何消除危险呢?答案就是立刻吃掉。吃屎是安全的,不会感染寄生虫。
于是,研究人员提出一个新理论:现代狗之所以吃屎,是由于延续了这种狼性直觉——尽管由于预防措施到位,现代宠物的粪便通常不含寄生虫。这个解释是符合逻辑的。
但有人注意到,该调查还发现,爱吃屎的狗更容易被主人认为是"贪吃狗"。这意味着,狗吃屎也许还存在饮食方面的动机。曾有研究发现,发展中国家的流浪狗连人屎都吃。吃屎具有生存价值,现代宠物狗可能延续了这种行为。狗靠吃人剩下的东西生存——不仅是食物残渣,还有粪便。
如今,狗粮和猫粮含丰富的脂肪和蛋白质,这些营养物质可能未被完全消化就拉出体外。因此,狗屎和猫屎可以作为二手食物来源。调查显示,吃屎的狗也更容易吃土和猫屎,这点也符合饮食动机。
该调查还得出另一个重要结论:主人为防止狗吃屎所采取的一切手段均以失败告终,成功率非常非常低——无论是给屎撒胡椒粉,还是当狗听话不吃屎时给它们奖赏,抑或是给狗吃某些常见产品(让狗屎变得难闻的药片)。
Does your pooch eat poo? If it's any consolation, he's in extremely good company.
In a new paper, veterinary researchers at University of California at Davis who surveyed thousands of dog owners found 16 percent of pups consume other canines' faeces "frequently," having been spotted doing it more than six times by their owners.
The vast majority prefer their poop to be fresh, or no more than one to two days since deposit.
But why? Google this topic, and you'll be greeted with pages upon pages of articles offering confident explanations about stress or enzyme deficiencies.
But when Benjamin Hart, a veterinarian who directs the Center for Animal Behavior at Davis, took a look at the scientific literature on poop-eating, or coprophagy, he found few answers.
"For every person you ask about this, you get a different opinion. Because they're guessing, whether they're veterinarians or experts in behaviour," said Hart, the lead author on the paper, which was published in the journal Veterinary Medicine and Science.
"You don't want to say to a client, 'I don't know why they do it.' "
And those experts get asked about it a lot, because for many dog owners this is a foul and intractable problem.
While gulping down turds at the dog park is typically not dangerous to the pooch, Hart said the mere idea - not to mention the resulting potty breath - is so revolting to some owners that they're willing to give their poop-eaters away.
"People can be quite tolerant of even aggressive dogs," he said. "But put this one out there, and they're really intolerant."
So Hart and his co-authors hoped their two surveys, which were completed by nearly 3,000 dog owners, might yield some useful data on the problem. The researchers found no evidence tying coprophagy to age, dietary differences or compulsive behaviors such as tail-chasing. Frequent stool-eaters were also just as easily house-trained as other dogs, which ruled out the idea that they were simply more comfortable with poop than peers with more refined tastes.
But more than 80 percent of the coprophagic dogs were reported to favor faeces no more than two days old. Hart believes this taste for freshness suggests a cause that goes back more than 15,000 years - to dogs' wolf ancestors.
Wolves typically defecate away from their dens, in part because faeces contain intestinal parasite eggs.
But if, say, a sick or lame wolf did its business at home, the waste wouldn't necessarily be dangerous immediately. Parasite eggs usually don't hatch into infectious larvae for a few days, Hart said.
"So how do you get rid of it? They don't have pooper-scoopers," Hart said of wolves. "If they eat it right away, it's safe to eat. They won't get infected by parasites."
That led Hart to proffer a new theory: That today's poop-eating dogs still carry around this wolfy instinct, even though the faeces of modern-day pets tend to be parasite-free thanks to preventive treatments. The case isn't closed, he said, but "it's a logical explanation."
James Serpell, a professor at the University of Pennsylvania veterinary school and editor of a recent textbook called The Domestic Dog: Its Evolution, Behavior and Interactions With People, said he found that idea "plausible".
But Serpell noted that the survey also found that coprophagic dogs were far more likely to be labeled "greedy eaters" by their owners, which he said might suggest dietary motivations.
Previous research, Serpell said, has found that free-roaming dogs in developing countries, who must scavenge to fill their bellies, eat quite a lot of human faeces.
"Given its historical survival value, this common village dog behavior may still be fairly widespread in the modern canine population," Serpell said.
THE END
打赏
海报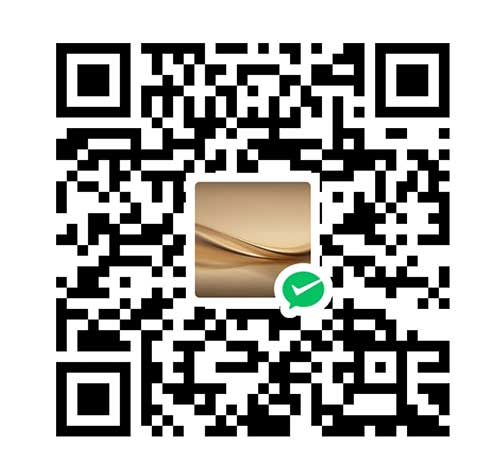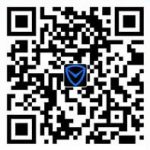 狗为什么爱吃屎?狗改得了吃屎吗?
本文译自 sciencealert,由译者 蛋花 基于创作共用协议(BY-NC)发布。 原标题:We Might Finally Know Why Dogs Love to Eat Poop 原作者:KARIN BRULLIARD 最近,加州大学戴维斯分校的兽医学者调查了……